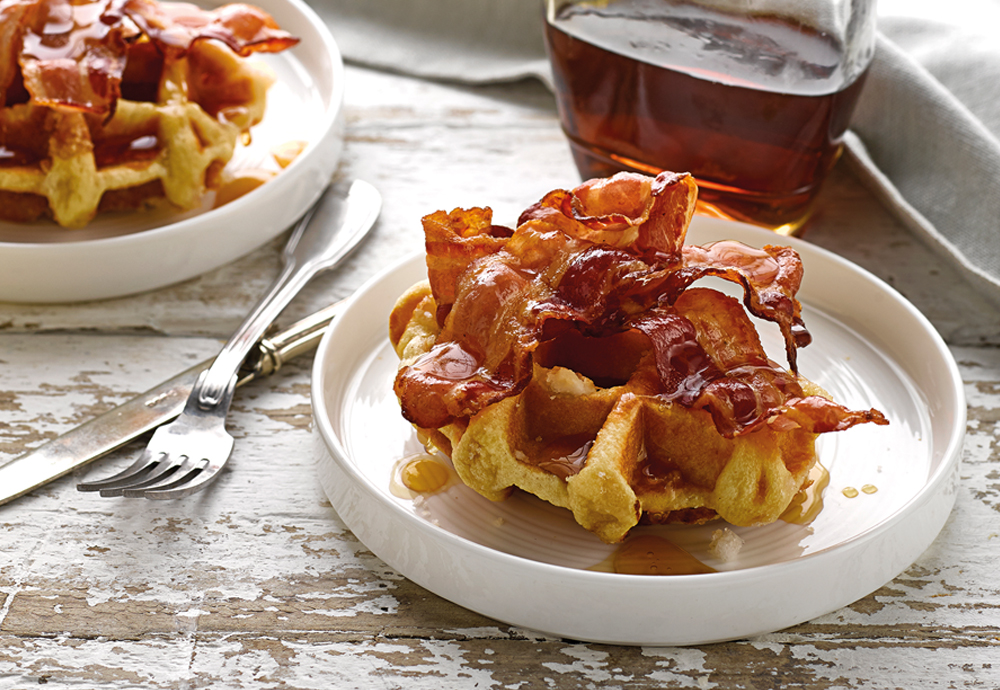 Recipe
Crispy Bacon & Maple Syrup Waffles
Crispy Bacon & Maple Syrup Waffles
A quick and easy classic waffle breakfast, ready in minutes
This quick and easy classic breakfast combines the softness of our brioche waffles with crispy bacon and a drizzle of maple syrup.
Ingredients
2 St Pierre Brioche Waffles with Butter
4/6 rashers of bacon
Maple syrup
Method
Warm the brioche butter waffles under the broiler, or in the oven
Cook the bacon until crispy
Stack the bacon on top of the brioche waffles
Drizzle with a generous helping of maple syrup
Bon appétit!
6 Brioche Waffles With Butter
The sweetness of a Belgian waffle meets the richness of fluffy brioche in our St Pierre Brioche Waffles. Sweet and satisfying, each waffle is individually wrapped for the freshest taste and studded with pearl sugar for an extra indulgent crunch.
They're a decadent treat for a moment to yourself, for breakfast, as a sweet snack or as a dessert after a long day.
View product
Where to buy