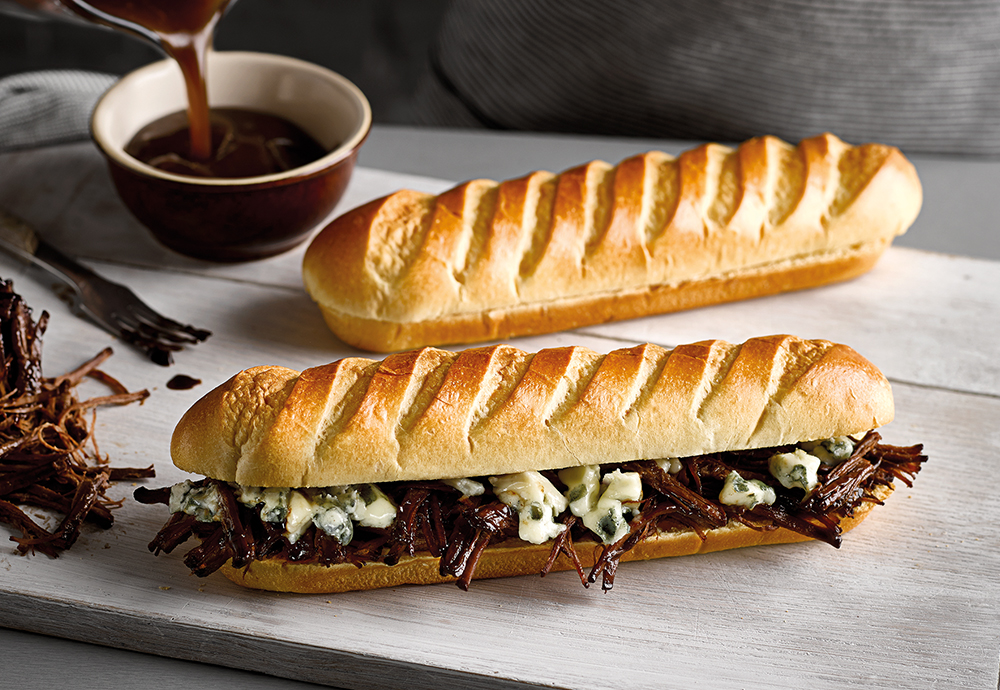 Recipe
French Dip Sandwich
French Dip Sandwich
A tasty, dripping and deliciously filling dinner for everyone
Make use of your leftover beef brisket and add a little French twist, with golden brioche and a strong blue cheese for a surprisingly good French Dip Sandwich.
Ingredients
4 St Pierre Brioche Baguettes
Leftover slow-cooked beef brisket
Cheese – we like a strong blue cheese
Gravy
Method
Slow cook the beef brisket to your family's favorite recipe
Make the gravy to your desired taste
Fill the brioche baguette with a generous serving of brisket
Add cheese to melt on top, and add a drizzle of gravy
Serve the sandwich with a side dish of warm gravy
Dip in and enjoy
Bon appétit!
4 Brioche Sub Rolls
Four large, sub-sized brioche subs – each pre-cut at the side for easy filling. With a deliciously soft texture, a gently sweet flavor and a golden finish, these brioche sub rolls are a European staple. Perfectly suited for warm, cold, sweet or savory fillings, all you have to do is choose your favorite.
View product
Where to buy