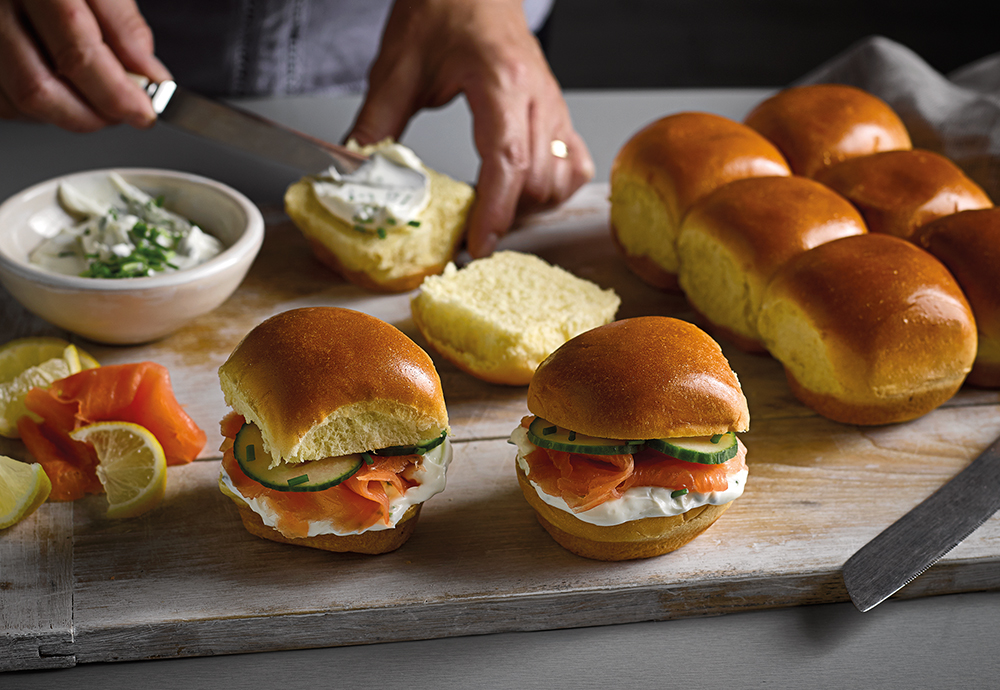 Recipe
Smoked Salmon & Cream Cheese Brioche Sliders Rolls
Smoked Salmon & Cream Cheese Brioche Sliders Rolls
A delicious deli-style breakfast at home
These delicious mini rolls are a French twist on the classic combination of smoked salmon and cream cheese, made with our 12-pack Brioche Slider Rolls.
Ingredients
12 St Pierre Brioche Sliders
Cream cheese
Smoked salmon
Fresh chives
Method
Pull apart and slice the brioche sliders in half
Smear a generous amount of cream cheese on each half of the slider
Fill with slices of smoked salmon
Chop the fresh chives and sprinkle on top
Close the slider together and enjoy
Bon appétit!
12 Brioche Slider Rolls
With a golden sheen and a touch of sweetness, our brioche sliders are worthy of any Parisian Café. Perfect as part of a savory feast or wonderful in a sweet dish, our soft and delicious slider buns bring a little taste of Paris to every meal. Use them as dinner rolls to elevate your meals, or in a recipe to give your favorite treat a touch of European elegance.
View product
Where to buy