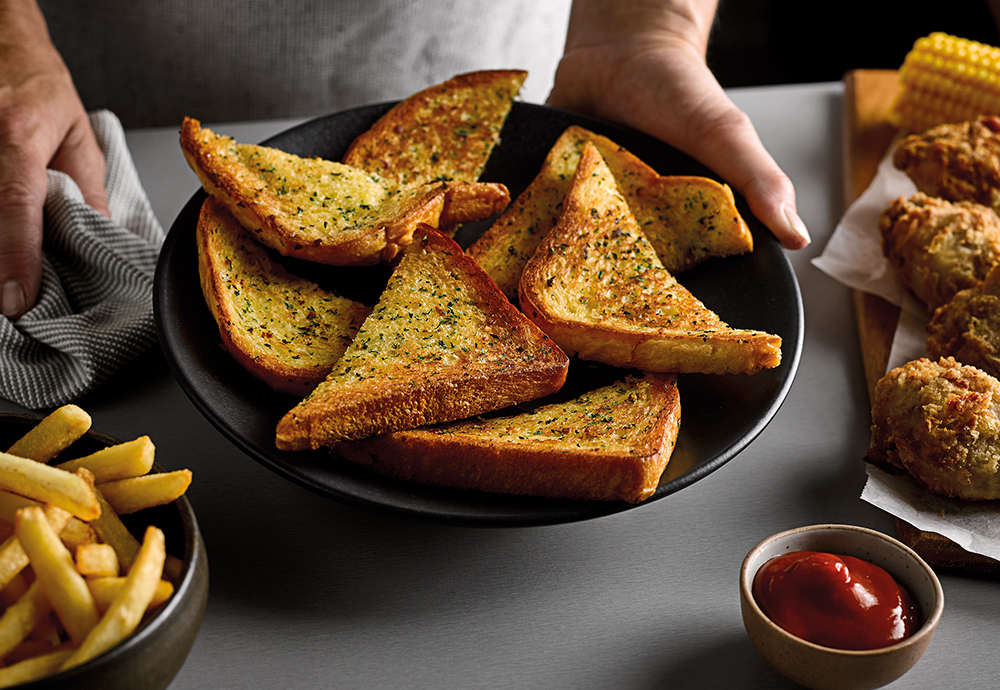 Recipe
Texas Toast
Texas Toast
A delicious crispy accompaniment, this Texas Toast recipe with a St Pierre twist features toasted Brioche Loaf spread with butter, garlic and parsley.
Ingredients
4 St Pierre Brioche Loaf
2 oz softened butter
1 or 2 cloves of garlic
¼ tsp dried parsley
Salt and pepper to taste
Method
Crush the garlic cloves
Add to a mixing bowl with the softened stick of butter, parsley and a pinch of salt and pepper
Mix all the ingredients together
Spread the mixture thickly over a slice of brioche loaf, covering both sides
Fry gently in a hot frying pan, or alternatively broil, turning over regularly, until golden brown in color and crispy in texture
Brioche Loaf
Our irresistible pre-sliced Brioche Loaf. With a super-soft texture and a gentle sweet taste, it's perfect for all meal times or as a simple, delicious snack.
View product
Where to buy