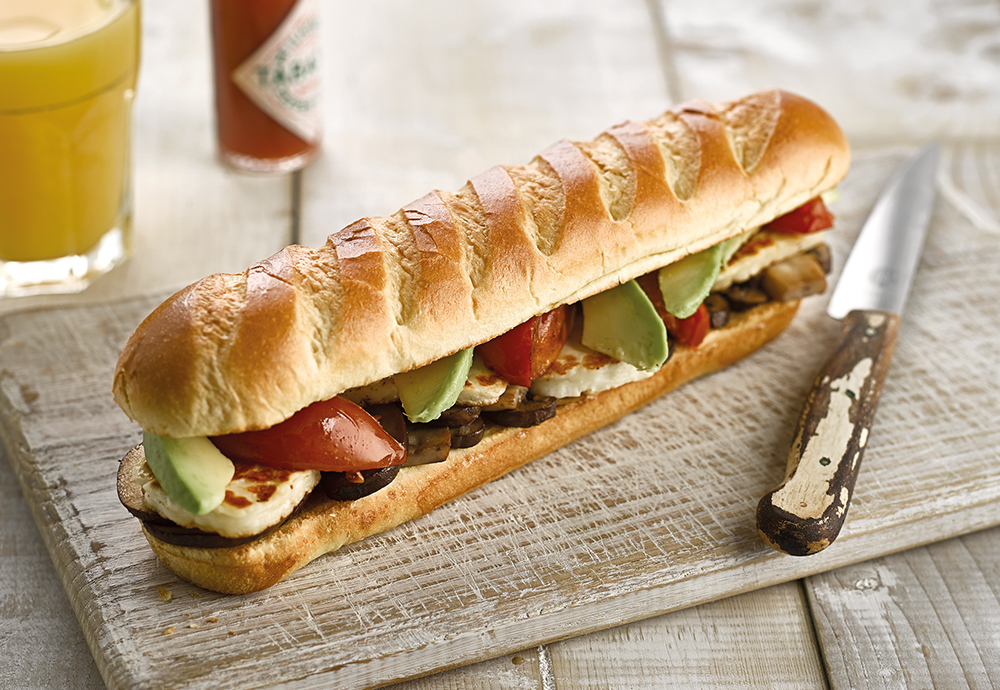 Recipe
Veggie Breakfast Sandwich
Veggie Breakfast Sandwich
A quick, easy meat-free breakfast feast
If you fancy a meat-free breakfast, try this veggie breakfast sandwich. A quick, nice and easy breakfast feast.
Ingredients
1 St Pierre Brioche Sub
½ Avocado
2 Halloumi cheese slices
Few Mushrooms
½ Tomato
Tabasco sauce
Method
Lightly broil the brioche sub
Cut the halloumi cheese into thick slices and chargrill
Broil or fry the mushrooms and tomato to your taste
Slice the avocado
Stack all the ingredients inside the brioche baguette, and add a splash of tabasco sauce for an extra kick
Bon appétit!
4 Brioche Sub Rolls
Four large, sub-sized brioche subs – each pre-cut at the side for easy filling. With a deliciously soft texture, a gently sweet flavor and a golden finish, these brioche sub rolls are a European staple. Perfectly suited for warm, cold, sweet or savory fillings, all you have to do is choose your favorite.
View product
Where to buy