Inspiration
Game Day Hosting Ideas
Make your Game Day Sunday party a winner with St Pierre's Game Day hosting ideas and recipes.
It's almost Game Day Sunday and the party plans are already well underway. If you're planning on hosting this year, allow St Pierre to inspire you with fun Game Day hosting ideas, tips, tricks and recipes to make your party the night's true winner.
Keep reading to find out about our Game Day hosting ideas. If you do try them, don't forget to snap a picture and tag us – @StPierreUSA on Instagram and Facebook.
Game Day Hosting Ideas: Make your own burger station
Everyone has their favorite way to assemble a burger. Some like putting the lettuce first, some have a careful stacking method, and some a secret sauce. Make sure everyone can enjoy their winning burger just the way they like them by setting up a DIY burger station.
Add a touch of Parisian flair with St Pierre Brioche Burger Buns, and set up condiments, toppings and a stack of plates for everyone to mix and match. Now everyone's a winner!
Everyone has their favorite way to assemble a burger.
Game Day Hosting Ideas: Guess the commercial game
Game Day commercials range from touching to completely unexpected, and sometimes it takes a little while before you can tell what the commercial is actually for. Turn the commercial break into a fun guessing game with your friends and family by trying to be the first to guess which product and brand the commercial is for.
Make it interesting with a prize – winner gets a pack of St Pierre Chocolate and Hazelnut Crepes!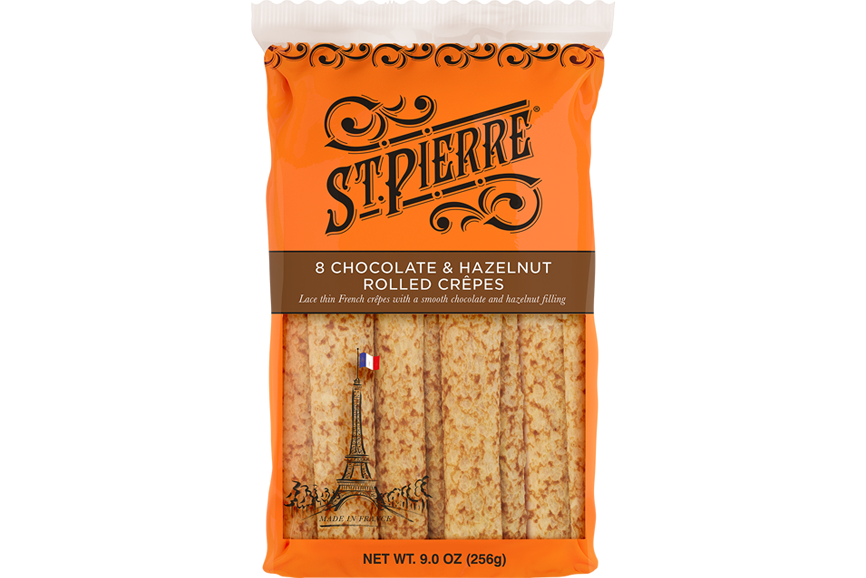 8 Chocolate & Hazelnut Rolled Crêpes
Indulge in a French-style crêpe, with 8 individually rolled servings, filled with delicious chocolate and hazelnut. They're great as an on-the-go snack, a tasty dessert, or a treat in kids' lunchboxes.
View product
Where to buy
Game Day Hosting Ideas: Team Color Drinks
Bring the team spirit by creating team color drinks. Whether you want to use fruit to dye your drinks or want to go with bright food coloring, you can set up a spread with drinks for each team and see which one is your guests' favorite. You can get creative with colorful cocktails and mocktails or keep it simple with colored lemonade.
Game Day Hosting Ideas: Sliders To Share