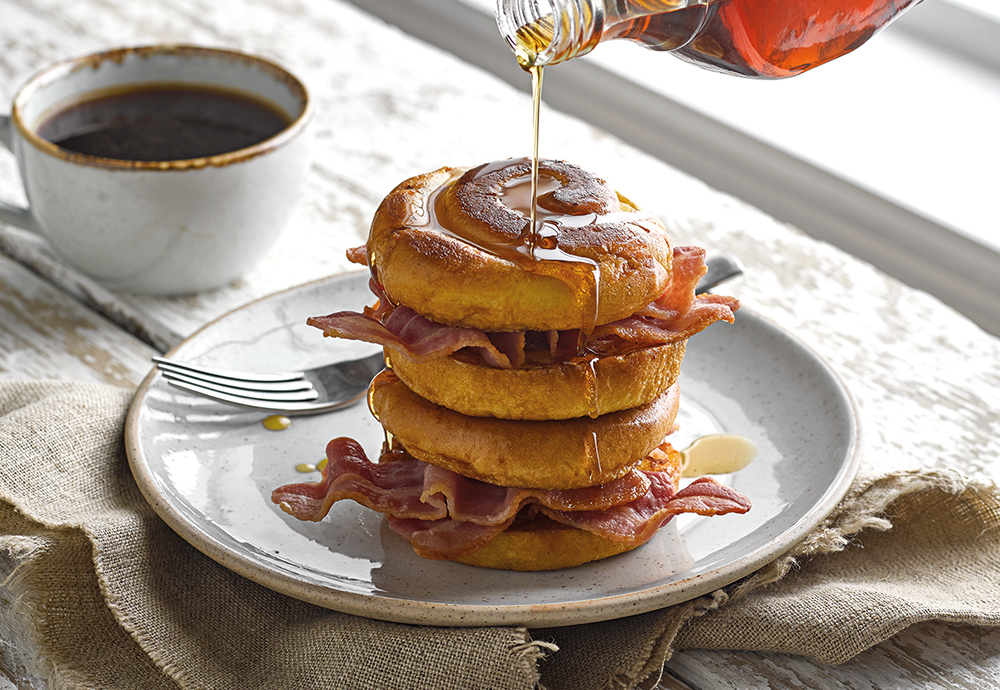 Recipe
Crispy Bacon French Toast Stack
Crispy Bacon French Toast Stack
The perfect weekend breakfast – or a special weekday treat!
Ingredients
2 St Pierre Vanilla Brioche Swirls
1 egg
1.3 fl oz milk
Bacon
Maple syrup
Method
Whisk the milk and egg together in a large mixing bowl
Dip both sides of the brioche swirls in the mixture
Broil or griddle the bacon slices until they're extra crispy
Melt some butter in a frying pan, and place the brioche swirls into the pan
Fry gently on both sides, until golden brown
Place the brioche swirls on a plate, and stack high with the bacon slices
Drizzle a generous portion of maple syrup over the top
6 Brioche Swirls
Brioche swirled with a delicious hint of vanilla custard – each wrapped on its own to keep them fresh, so you can enjoy whenever and wherever you want. Simply grab and enjoy on the go, or use as the base for an indulgent, European-inspired dessert.
View product
Where to buy