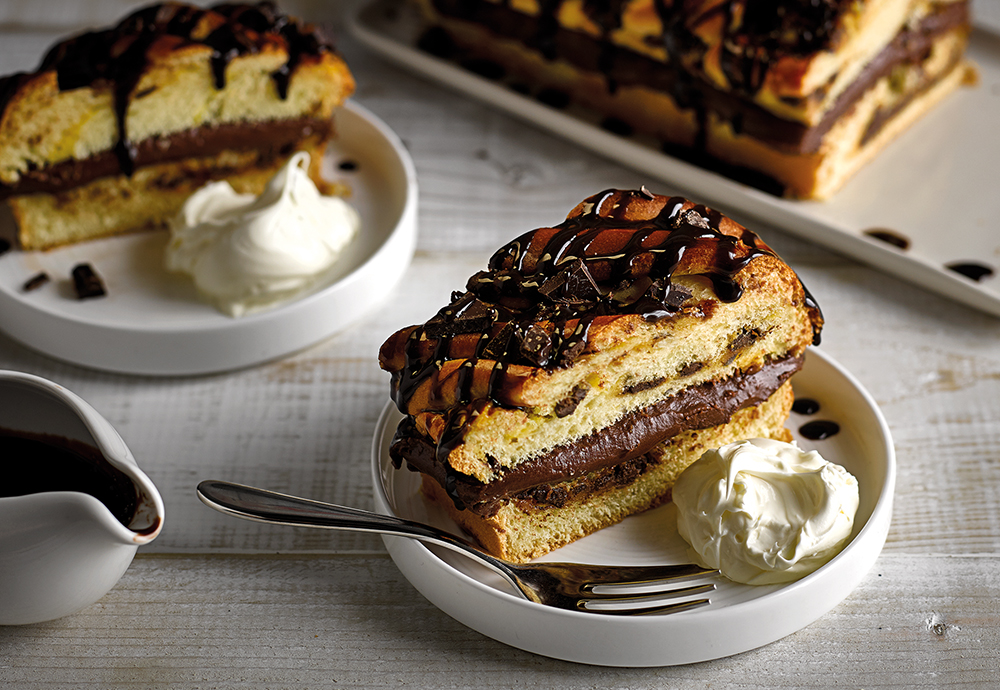 Recipe
Valentine's Day Easy Chocolate Dessert Sharer
Valentine's Day Easy Chocolate Dessert Sharer
Try our Easy Chocolate Dessert Sharer this Valentine's Day for a simple way to sweeten up your celebrations and impress that special someone.
Valentine's Day is a day to share with those that you love most, so why not create a chocolate dessert that is perfect for sharing too. And with this easy chocolate dessert sharer you won't have to spend too long making it either, so you can make the most of your day with that special someone.
Chocolate is a must for Valentine's desserts, as it's known to create feelings similar to that of falling in love, whilst the taste of brioche will make you feel like you're in Paris. This dessert will have you feeling as though you are falling in love, whilst your taste buds take you on a trip to the City of Love.
Before tucking in to this dessert sharer, serve our Valentine's Blackened Salmon Burger for a gourmet Valentine's dinner or check out our Valentine's Day occasion page where you will find a lot of inspiration to surprise your Valentine!
Ingredients
St Pierre Brioche to Share with Chocolate Chips
Chocolate frosting
Chocolate sauce
Chocolate chunks
Method
Slice the St Pierre Brioche to Share with Chocolate Chips in half horizontally and place the top half to one side.
Add a generous helping of chocolate frosting to the bottom half of the brioche, spreading the frosting evenly to the sides.
Replace the top half and drizzle with chocolate sauce. Sprinkle with chocolate chunks for decoration.
Slice and serve.
Chocolate Chip Brioche To Share
Smooth vanilla custard and rich chocolate chips infuse this soft, fluffy, light brioche bread. Perfect for simply slicing at breakfast or lunch or for creating an amazing evening dessert.
View product
Where to buy