Thanksgiving Recipes
What to make for Thanksgiving is always a big decision. For many families, it's one of the biggest celebrations of the year – a day for loved ones to come together and enjoy full plates of food.
At St Pierre we love to add a touch of French flair to this American holiday, and use our European-style products to add new and exciting twists to the classics. For your Thanksgiving table, our team has put together some of our favorite November recipes and Turkey Day food ideas, designed to help you wow everyone at your dinner, party or gathering.
Thanksgiving recipes suggestions
What to make for Thanksgiving
While a golden, bronzed and glistening turkey is the traditional choice for Thanksgiving Dinner, there are lots of ways to spice it up and make it your own. Whatever you're having on your table, let St Pierre help with some exquisite ideas for Thanksgiving food throughout the day.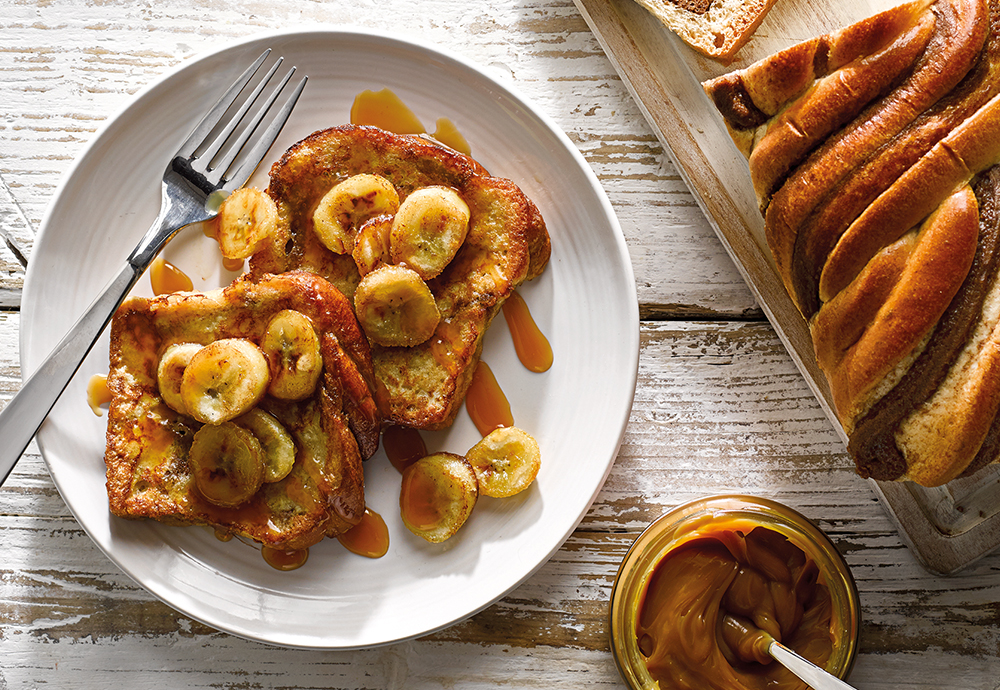 Thanksgiving breakfast idea
Start the day off right with an amazing Thanksgiving breakfast for the whole family. You can't go wrong with a stack of Brioche French Toast, made with our golden Brioche Loaf, to set the festive mood. Sweet, soft and deliciously decadent, you can jazz up your French toast however you like. Try it with the classic combination of butter and syrup, topped with berries and powdered sugar, or for a seasonal twist go for fall flavors like cinnamon, apple and cranberry.
Why not try these French Toast ideas out this Thanksgiving…
Cinnamon Twist French Toast
Blood Orange French Toast
French Toast Casserole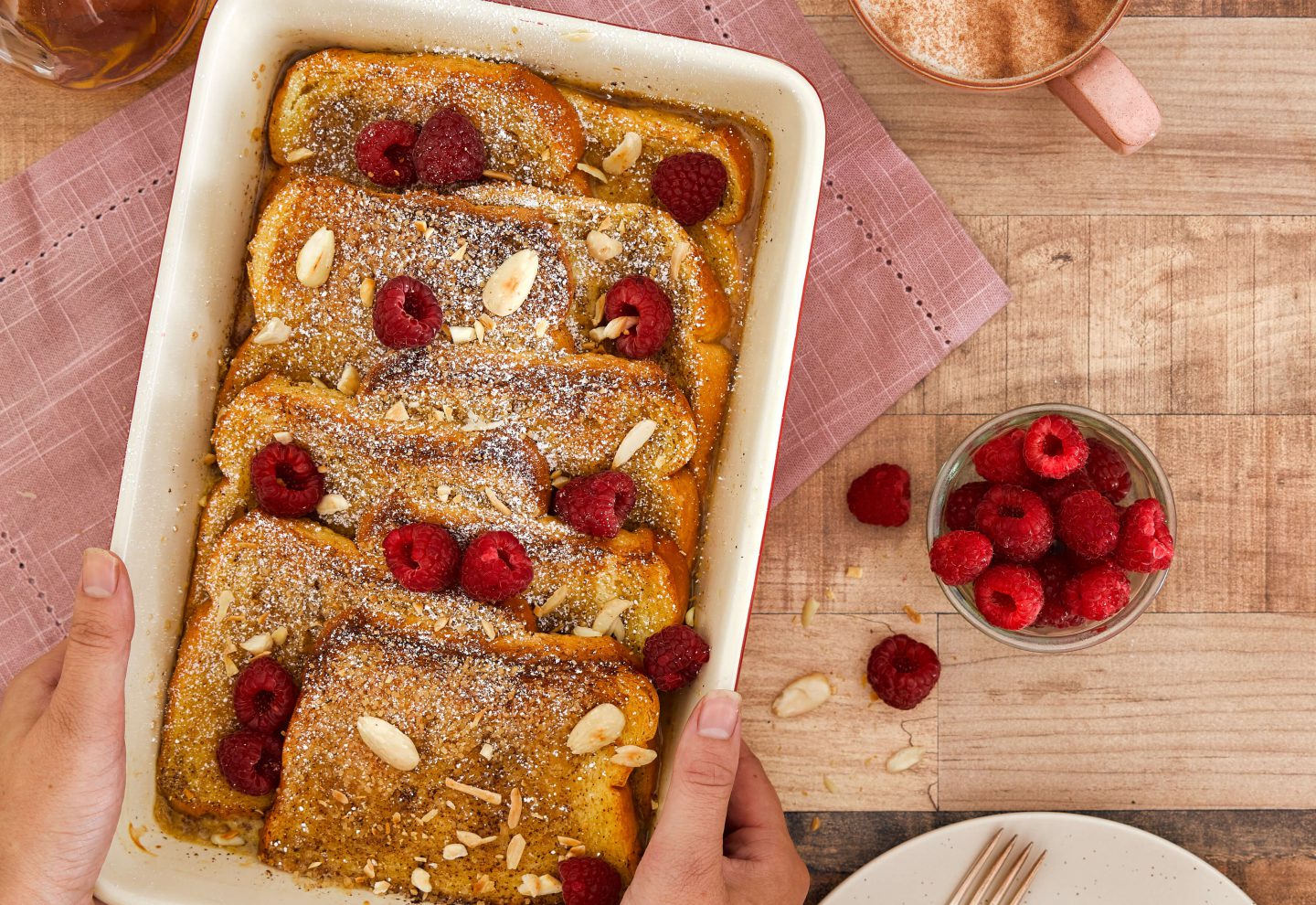 Thanksgiving brunch ideas
For a French twist on your Thanksgiving brunch, you can't go wrong with bread, cheese and jam! A true Parisian favorite for a reason, this is a great option for snacking and light bites before the big meal gets served up later on. To add a little indulgence to your continental spread, try using soft and golden Brioche Rolls and some good quality French jam, preserves or marmalade.
For a later start to the day, Brioche French Toast Casserole is a ideal option for families.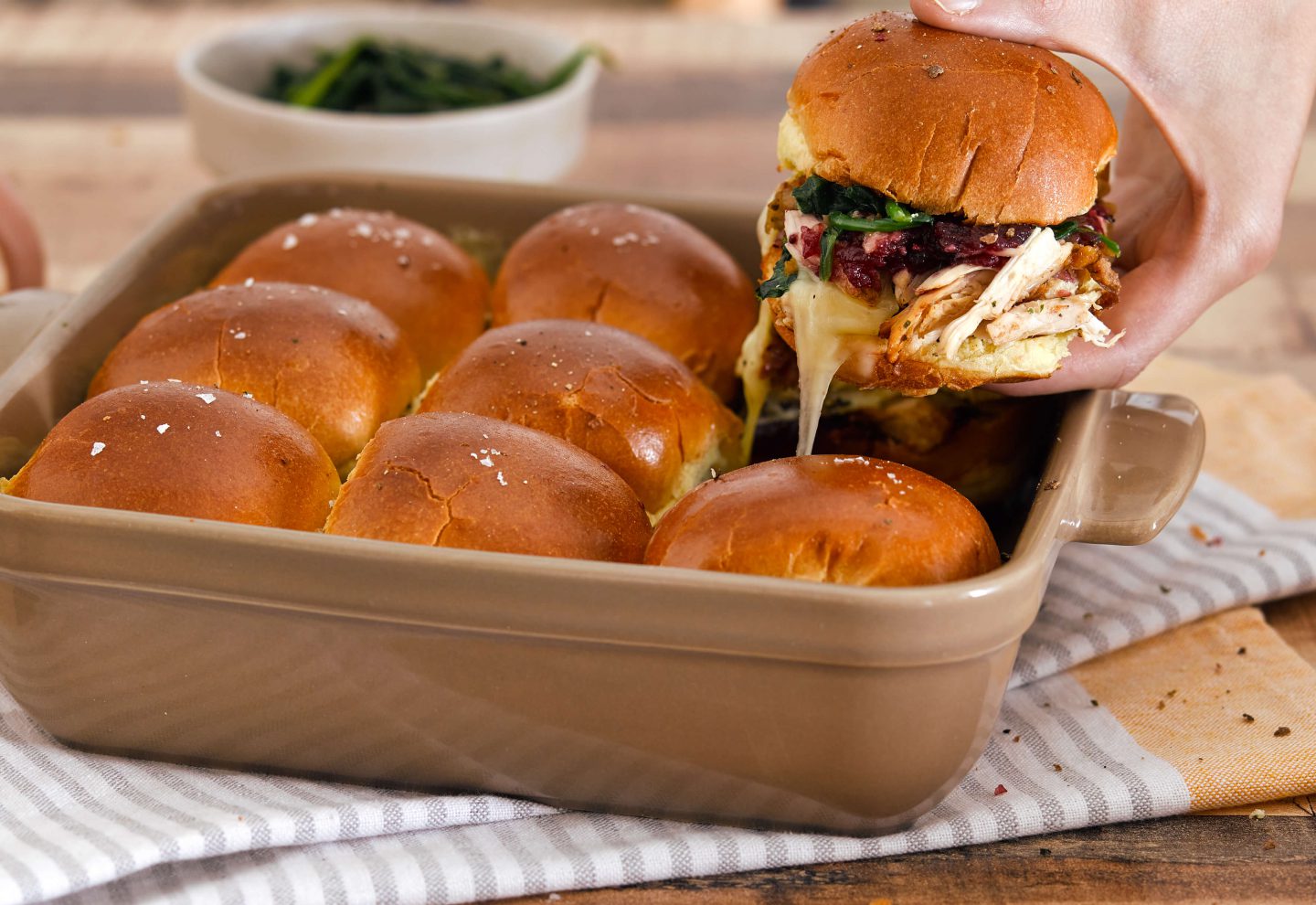 Thanksgiving lunch ideas
Whether you use it for lunch on Black Friday, or go for a slightly different route for your turkey on the big day, our Leftover Turkey Sliders are sure to be a hit. They're easy to put together, combining leftover meat, cranberry jelly and our soft Brioche Slider Rolls.
For something a little different, pile juicy pulled pork into the rolls to make easy finger food that can be eaten casually as the family waits for the main event. Try our Grilled Pulled Pork Burgers with Jalapeño Slaw. Or, if being in the kitchen all day for the main Thanksgiving Dinner is enough work, there's nothing wrong with an easy, all-American classic. Upgrade your grilled cheese with slices of rich, soft Brioche Loaf for our perfect Brioche Grilled Cheese Sandwich.
Thanksgiving dessert ideas
After the main Thanksgiving Dinner you may well be more stuffed than the turkey, but it's always a good idea to prepare at least a little something sweet for dessert. After all, there's no such thing as too many treats on Thanksgiving!
For a showstopper dessert that's surprisingly simple to put together, grab a Brioche to Share and add some Parisian-inspired flavors to create our decadent White Chocolate, Cherry and Almond Brioche to share. A perfect sweet end to a big meal. Or, take our wonderfully sweet Cinnamon Brioche to whip up a stunning Pecan and Maple Cinnamon Twist that's the ideal autumnal treat.